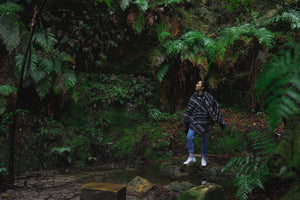 This is not a already made poncho, this is for a custom poncho. 
This is the base rate for the lined hooded poncho which includes the 2 penguin pockets, the inner pocket and the outer closed pocket. 
Any change to the basic poncho can include extra costs.
Feel free to message me before purchasing to talk about what you are after.